INFRASTRUCTURE AND TECHNICAL EQUIPMENT
GASBAS management has fulfilled necessary responsibilities and preparations for the region, and has provided permanent life standards in the region.
In order to make customs procedures easier for our industrialists operating in Gaziantep Organized Industrial Zone and our users in the Free Zone, Gaziantep Customs Directorate provides services in our zone.
In addition to Customs Directorate, Exporters Union Free Zone Branch also provides service in our zone.
The security chief office affiliated to the Gaziantep Police Department also provides security services within the borders of our zone.
CONSTRUCTION PLAN
In the construction plan, there are industrial parcels of 813.578,62 m2, road parcels of 204.979,09 m2, truck parks and parking areas of 117.121,10 m2, green area of 136.133,06 m2, administrative facility area of 15.573,57 m2 and social facility area of 12.326,37 m2.
                  GAZIANTEP FREE ZONE
         INNER WIRE FENCE AREA DISTRIBUTION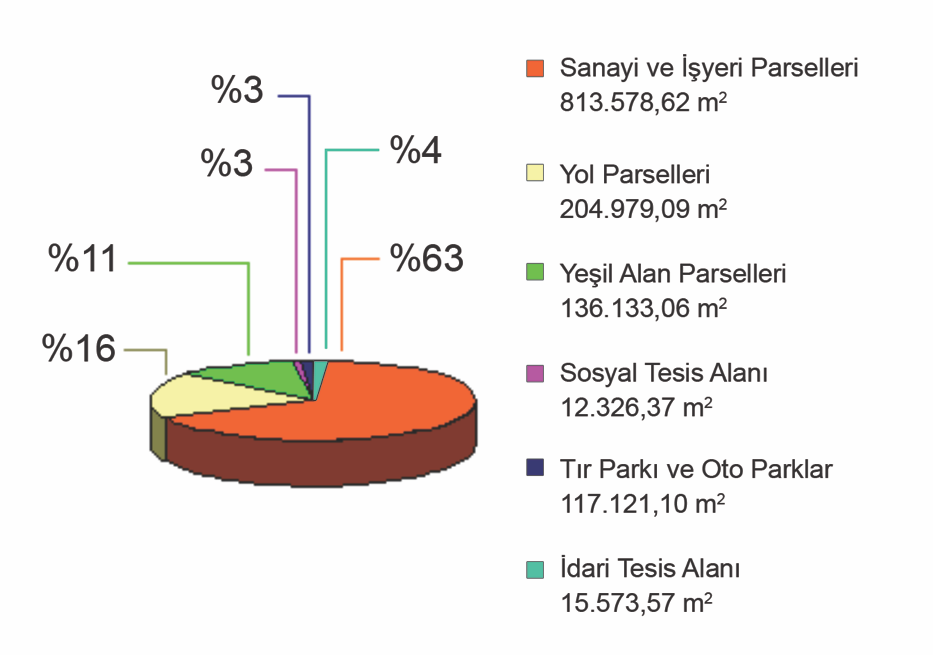 GAZIANTEP FREE ZONE INFRASTRUCTURE, SUPERSTRUCTURE AND TECHNICAL EQUIPMENT
  - 12.000. m² closed warehouse,
  - 17.500. m² open stock area,
  - 53 offices in 25 m² size,
  - 20 workplaces in 200 m² size,
  - Telecommunication and regional telephone switchboard (1.000 Subscriptions ),
  - Intra-zone electricity network, distribution and transformer centers with a capacity of 20 mva,
  - Sewage system,
  - Offices and social facilities,
  - Water supply network,
  - Lightning,
  - Semi-trailer truck parking area,
  - Cafeteria,
  - Lighting installation,
  - Police and security points,
  - Customs building.
All municipal services, mains water, telecommunication services are provided by GASBAŞ. 
LOCATION OF GAZIANTEP FREE ZONE